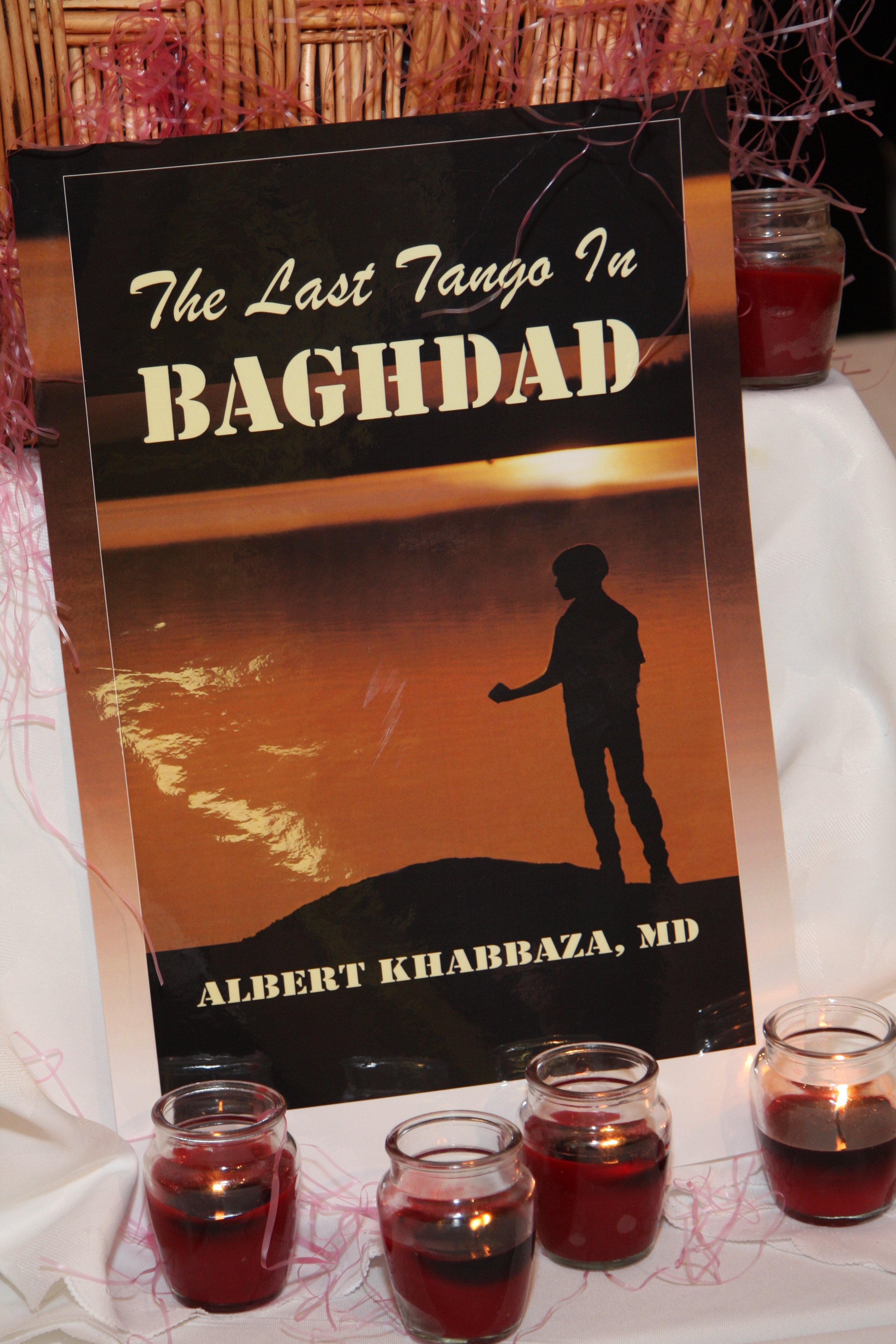 The Last Tango in Baghdad by Albert Khabbaza - Author's Site
Great Neck Record Article April 29, 2010
Flyer for May 5th Book signing
About the Book
In a memoir hailed for its sincerety, The Last Tango In Baghdad, is an inspirational story depicting a painstakingly true tale of a fascinating life lived in turbulent times and countries of the Middle East.
It is the story of a young Jewish boy, growing up amid the rich history of Iraqi customs, his personal hardships and triumphs, his escape to Israel, his life in Iran and finally the United States. The exhilarating true events are at times nostalgic, sad, terrifying, and even shocking, yet they are punctuated by moments of great levity and humor.
The journey—so reminiscent of the experiences of Jews in the past—is extraordinary. Political upheavals may be analyzed endlessly by scholars, but first hand accounts especially those which have not been much publicized, illuminate a real culture and history we would benefit to know better.
Providing some background and an understanding of the culture, language and traditions, he examines the political facts and reveals in detail the events that shaped his life. The book is highly recommended for all non-specialist general readers for its revealing content and valuable insight.
About the Author
The author Albert Khabbaza, MD was born in Baghdad, Iraq to a well respected Jewish family. He fled out of Iraq at a young age. He studied medicine in Jerusalem, Israel. He completed his residency in NY, United Sates. He married and settled in Tehran, Iran with two children. After the Islamic Revolution, the family embarked on a journey of incalculable risks and began to rebuild in America. In the face of all the hardships and what he learned about life, his personal outlook and drive to succeed are a real tribute to his inner strength and character.